Vinyl Printing
Whilst some people fear that vinyl printing onto clothing does not last as long as other methods, when done properly textile vinyl can achieve ultimate clarity and effects that wouldn't be possible any other way. We use the best quality vinyl which comes in over 150 colours and is will far outlast the average lifetime of most clothing. Printing garments with vinyl is by far the best way to achieve clarity and crispness to a design but not ideal for fiddly and intricate applications. We achieve vinyl printing by using a vector program to create outlines of each colour and then use this to tell our cutting machine where and how to cut the vinyl. Almost anything can be replicated with vinyl.­­­­­­­­­­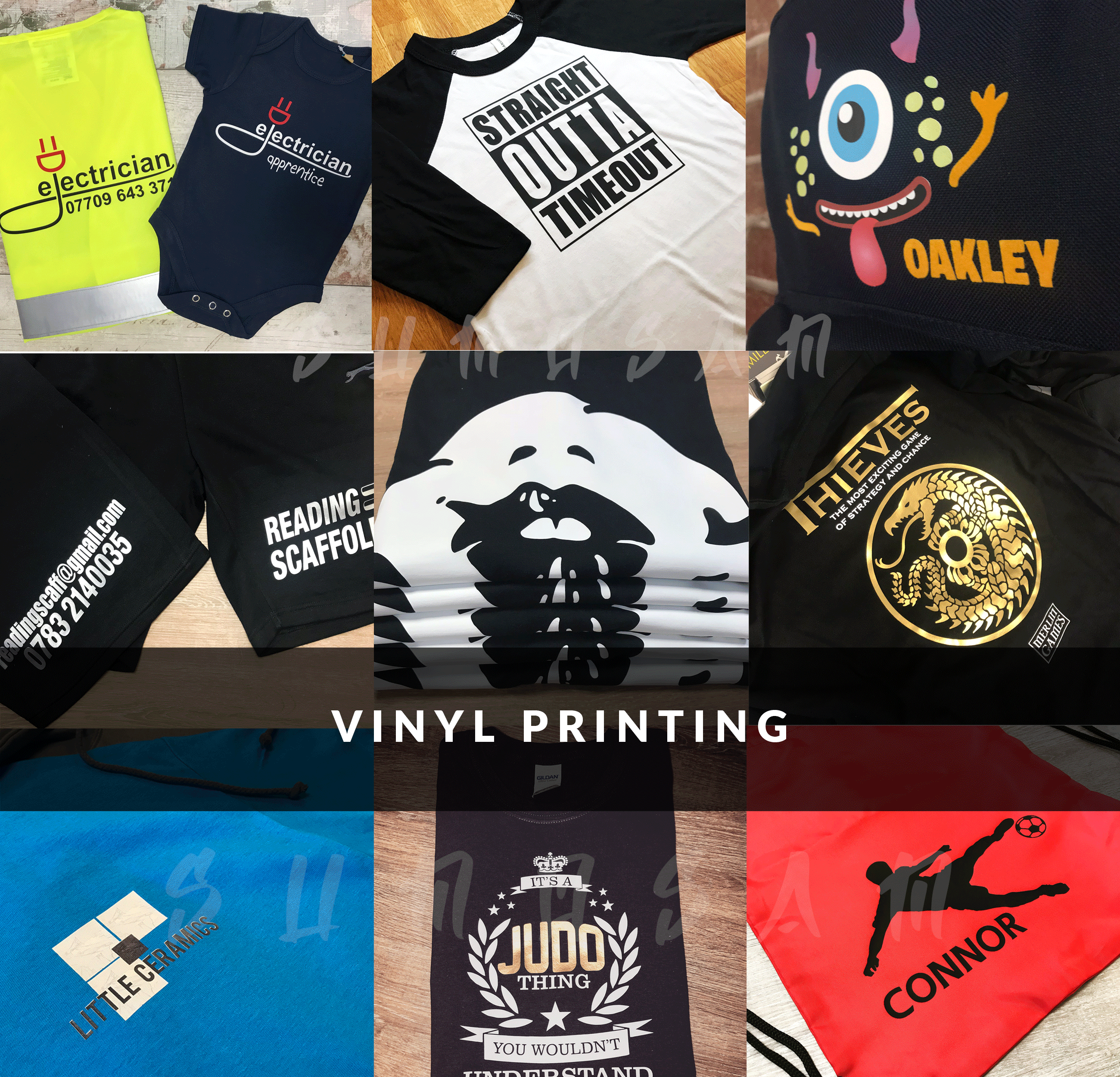 Effects like glitter textile vinyl can be used for an eye-catching addition to hoodies, bags, hen night t-shirts & more! The 3D glitter comes in over 20 colours & is shown in the Slimming World's 50th Anniversary design in the image below. Another special effect heat textile vinyl is silicone which is available in matt or gloss and is a thick, 300 micron material which has a completely different feel to clothing. Can only be used on designs without thin text & small details.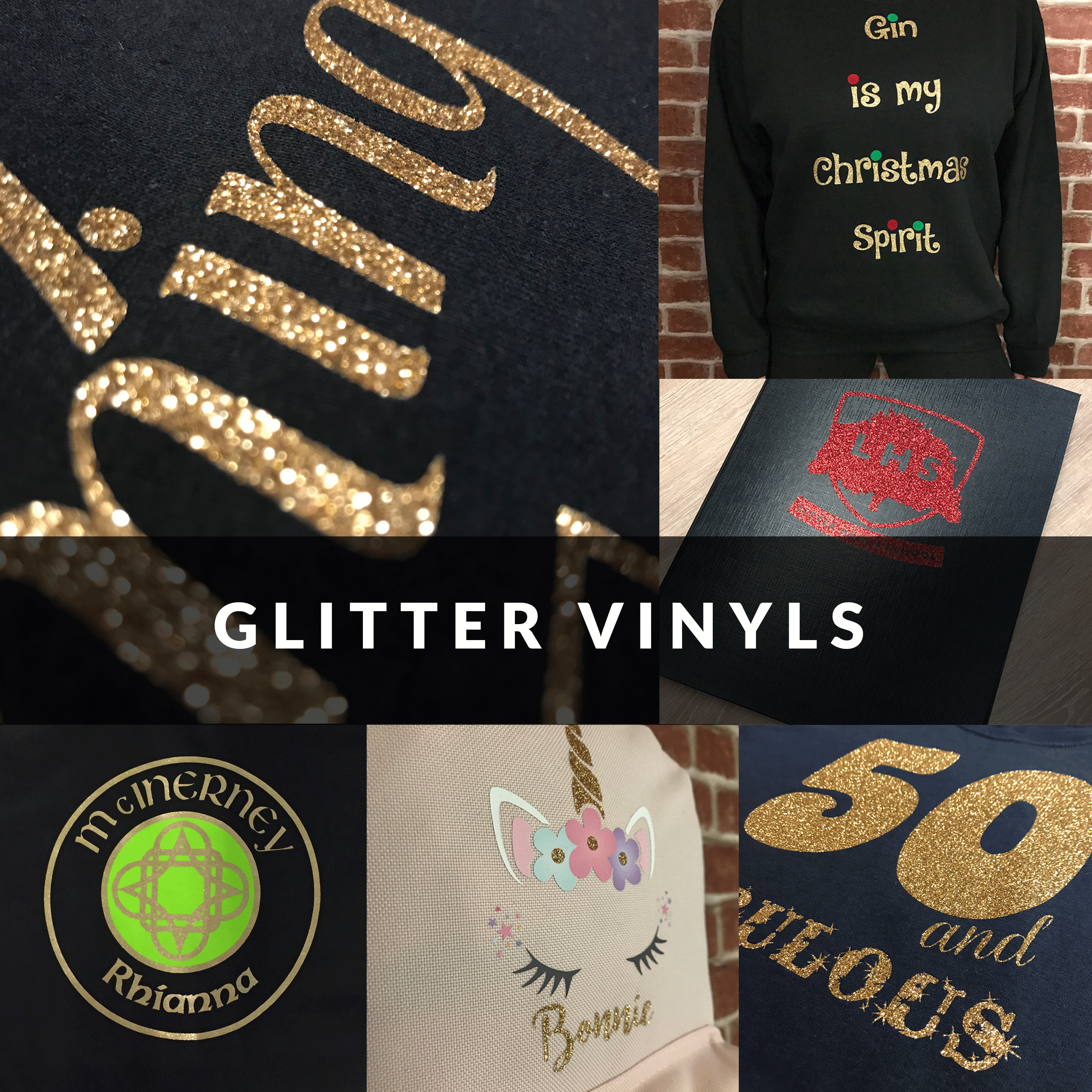 Vinyl garment printing is primarily used for smaller orders under 25 pieces and it's perfect for printing those jobs with a short deadline or one-off designs such as individual names, initials, stag night & hen weekend t-shirts. Textile vinyl can be applied to almost all of our garments (with the exception of fleeces & knitted items). It can also be used on all fabric types including cotton, polyester, Lycra, Nylon & poly/cotton blends.
We can also supply heat textile vinyl (HTV) to customers who have their own Cricut machine. We stock most of the vinyl at our store in Tilehurst, Reading, and this can also be ordered for delivery or click + collect.